HELLO FRIENDS + DREAMERS

WELCOME TO
SPACEFICTION FAIRYTALE





ARE YOU DREAMING OF A BETTER WORLD TOO?
EXPERIMENTAL CINEMA SOUNDSCAPE
MUSIC.MEDIA.MICRO COMPOSITION 2000X






OH - WHAT A SPARKLING NIGHT
LAST SHOW ZEISS PLANETARIUM BERLIN
EUROPEAN SPACE TALKS (ESA)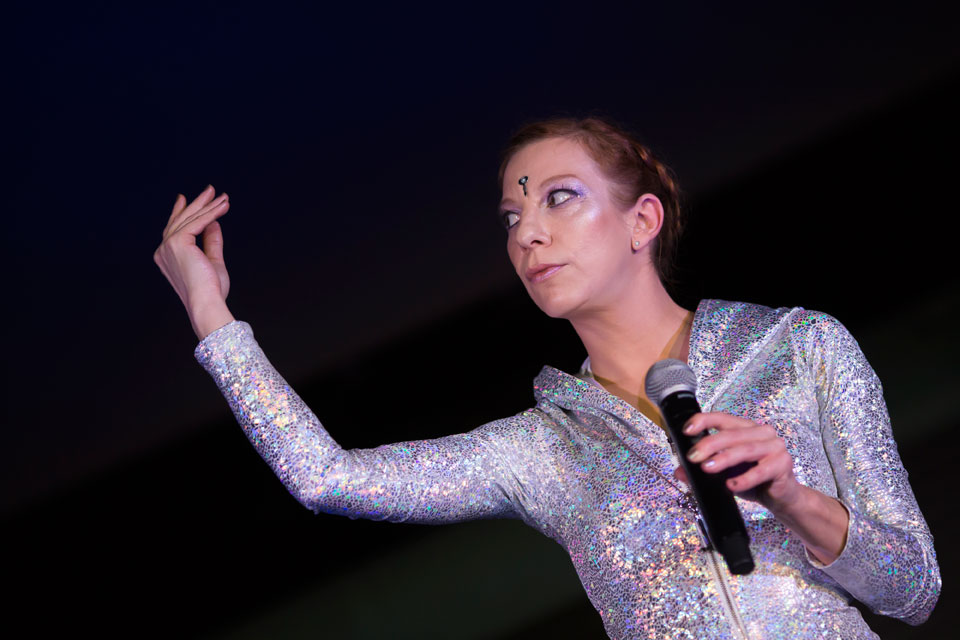 PHOTO DARIO LEHNER



I`M HAPPY
TO BE A PART OF
VIRAGE.RADIOSHOW I - CHARLES WILP 2000X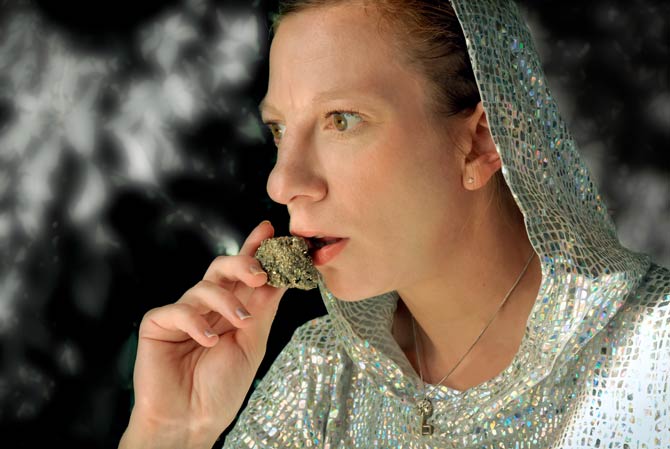 PHOTO VIRAGE


WE COULD BE FRIENDS + LOVERS
BUT BERLIN NEVER SLEEPS
WE COULD BE DREAMS
BUT BERLIN NEVER DREAMS

BE MY DAYDREAM
BERLIN NEVER SLEEPS

LOVE IS FOREVER
FOREVER IS NOW






DER ANFANG IST DIE HÄLFTE DES GANZEN?
´WELTBEWEGUNG II´
COLLAGE 2018

ICH DENKE, ALSO BIN ICH?
´WELTBEWEGUNG I´
COLLAGE 2018



HELLO YOU

IT TAKES TIME TO BECOME A TREE
THESE ROOTS ARE BIG AND THE FLOWERS ARE SPECTRAL COLOUR LIGHTS
THROUGH THE DARKNESS - BEHIND ALL MIRRORS
THERE I FOUND SOME KEYS
ALL SPACES ARE WIDE AND MY HEART IS OPEN
NOW I SWIM IN NEO CLOUDS
NEO SKY IN UNIVERSE
SEE YOU SOMEDAY THERE

LOVE
POLY





NOW
I SWIM IN NEO CLOUDS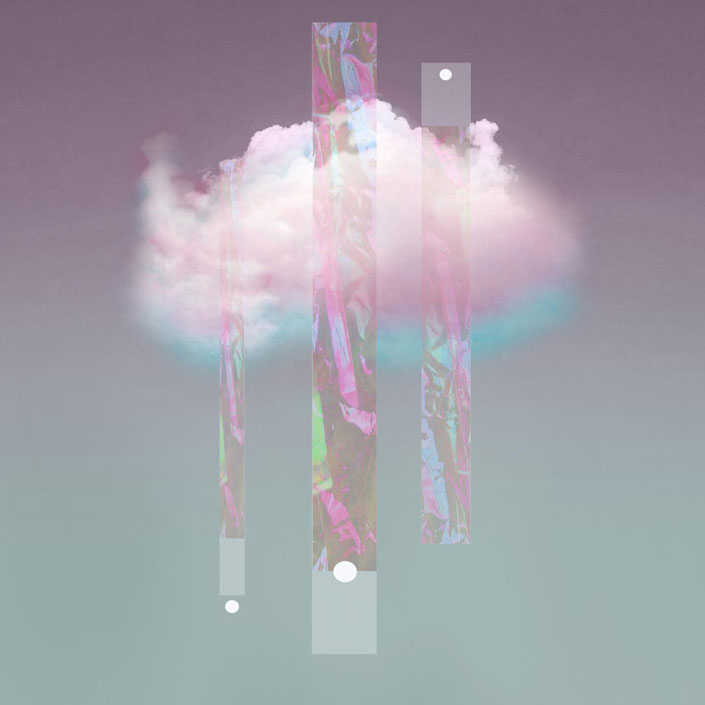 MICROPOLYWORLD WINTER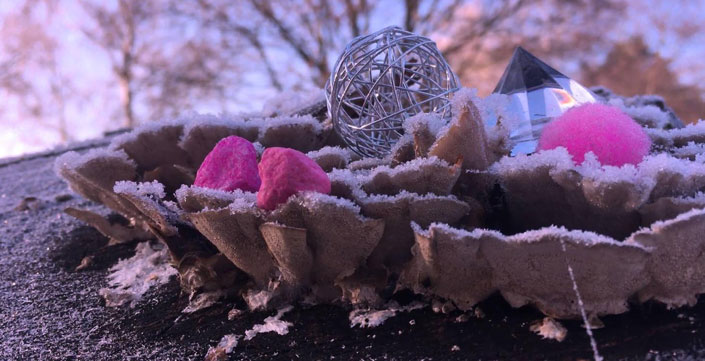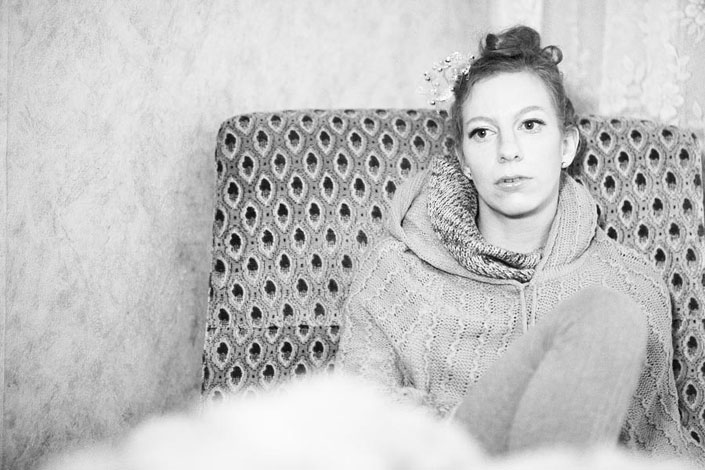 photo Dario Lehner

HELLO DREAMERS

HOW ARE YOU?
I´M STILL DREAMING
I STILL FIND KEYS IN MY DREAMS
FAIRYTALE NEVER DIES
IN SPACEFICTION

2007-2017 = 10 YEARS OF COMPOSITIONS + POEMS






NEW SONG ΛTOPIΛ

...HOWEVER YOU TRY TO SHOW YOUR LOVE
I SEE EVERYTHING IN THE MIRROR OF YOU
AND IF THIS NIGHT THERE WILL BE SNOW ABOVE
OUR WINGS WILL SAVE US TOO...

...ARE WE NOW IN THE SPACE OF US.
ARE WE NOW IN THE MIDST OF TRUSTING
TRUSTING IN UTOPIA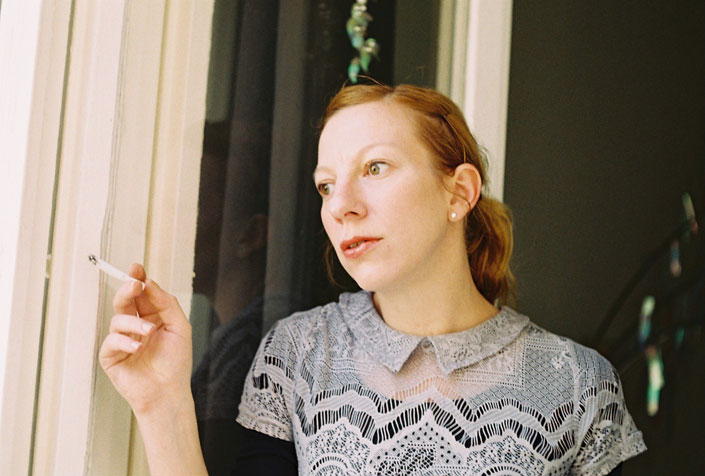 Photo IVAYLO ZLATKOV




NEW SONG GHOSTS

...LET US MEET IN THE POEMS
LET US MEET IN THE PARK
WE ARE THE GHOSTS IN THE SKY
SHADOWS FROM YESTERDAY ARE GONE...


A POLYMEDIAWORLD PRODUCTION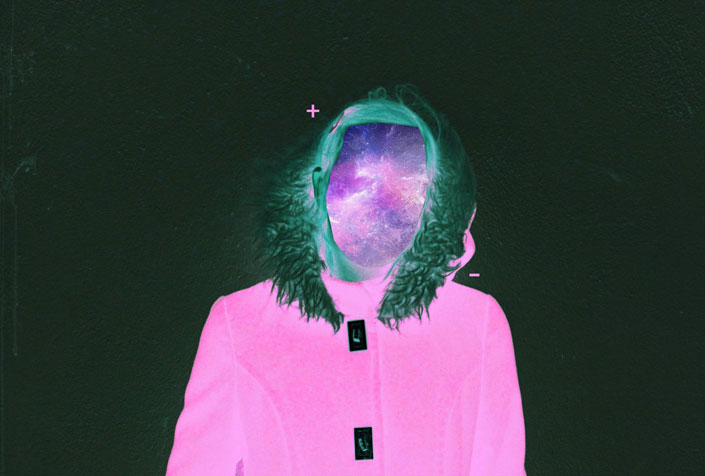 photo Dario Lehner, ASSISTANCE OLIVER KÖLLE M&H STEPHANIE ALWINE SCHÖPKE, ARTWORK POLY

SPRING IS COMING AND MY NEW EP IS INMIDST OF THE PROCESS


SYSTEM
+
-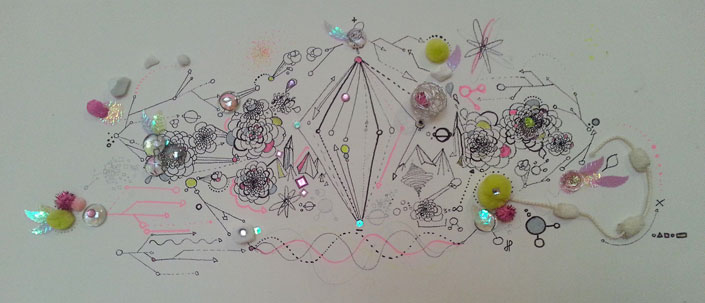 COLLAGE ON CANVAS 70,00 x 29,5 CM





IT´S COLD AND GREY OUTSIDE. SPREAD THE INNER SUN MY FRIEND.
MY NEXT EP WILL BE FULL OF SPECTRAL COLOUR LIGHTS.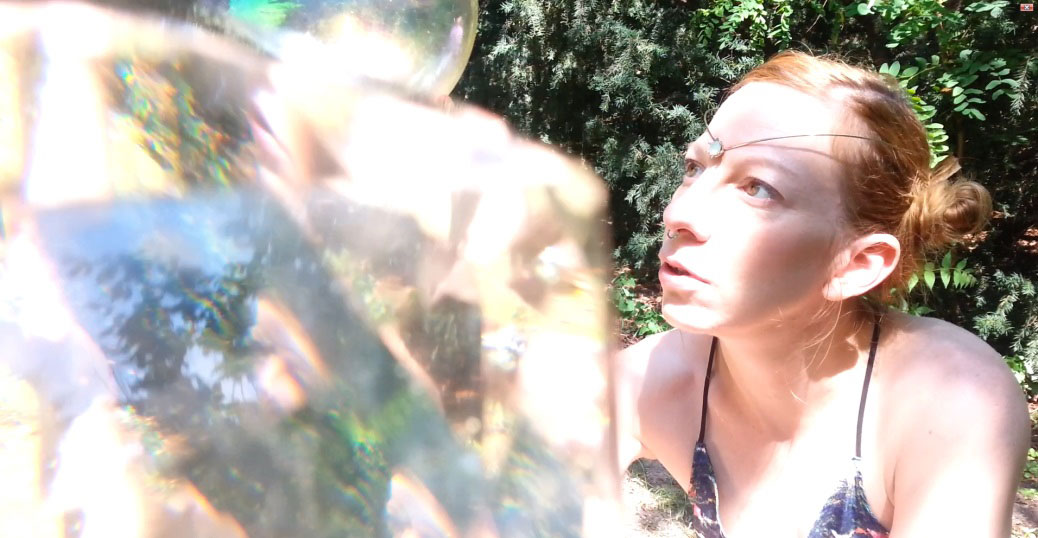 HAPPY NEW YEAR TO ALL LOVERS
HERE IS MY 1ST TEASER FOR THE UPCOMING EP
ΛTOPIΛ


A POLYMEDIAWORLD PRODUCTION
C 2016 POLY, UNMASTERED VERSION
VISUALS CC BY MIKE WINKELMANN, WWW.BEEPLE-CRAP.COM



+ O -
QUANTUM FIELD
PENCIL ON PAPER 59.4 x 84.1

MAKE A PRESENT TO YOUR FRIEND
DECORATE YOUR HOME SWEET HOME
DISCOVER SMALL ELEMENTS IN SPACE

MAKE A TEA AND SEE WHAT YOU SEE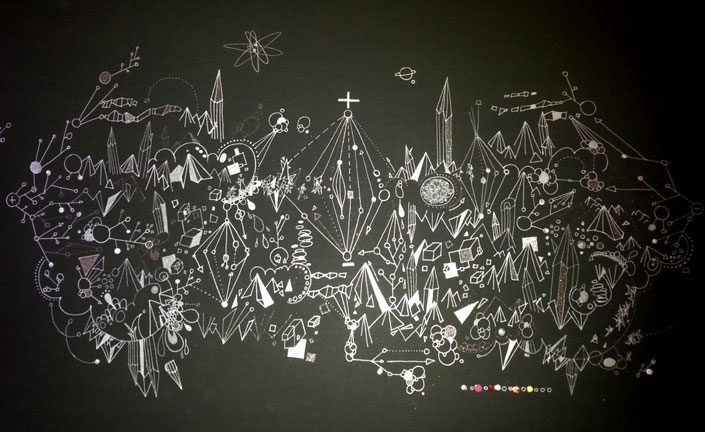 I LOVE TO PAINT FOR YOU:
POLY@POLYMUSICWORLD.COM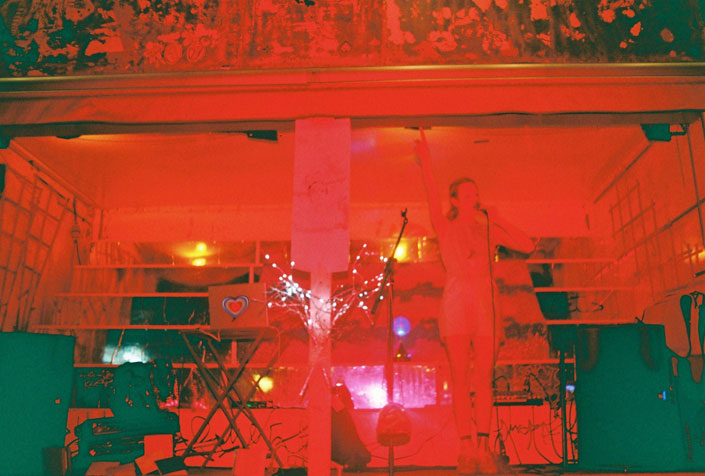 PHOTO IVAYLO ZLATKOV




ANISOTROPY
PENCIL ON PAPER 21.0 x 29.7 CM 2015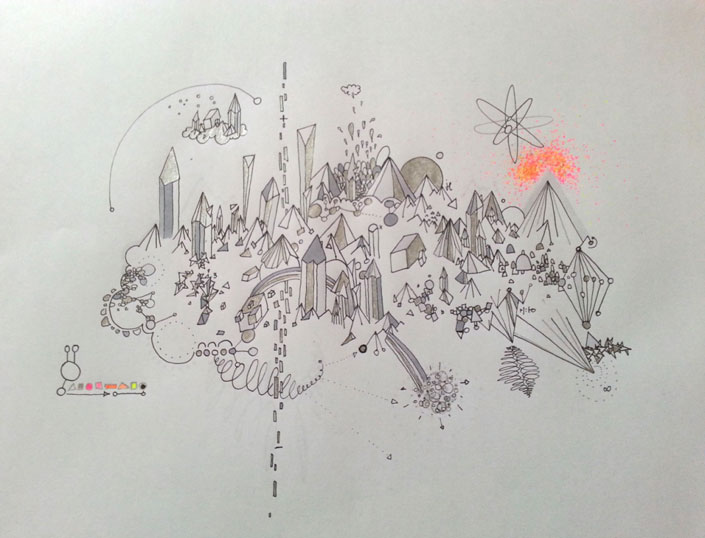 IN PROCESS


I CAN´T STOP
TO GROW
YOU ARE THE INSPIRATION. LIFE TEACHES ME ALL THESE QUESTIIONS
ALL THESE QUESTIONS WERE ANSWERED BY THEMSELVES
THIS INNER AGITATED MELANCHOLIA IS THE SUBSTANCE FOR ALL PROCESSES
CREATING, BUILDING UP THESE WORLDS, WRITING SONGS AND POETRY, PAINTING AND DREAMING METAMORPHOSES

THIS POLYVALENCE IS THE WATER FOR THE GARDEN

THE MAKING OF INCLUDES THE DREAMING OF
ALL THESE SPACES ARE THE FAIRYTALE
ALL SPACES BEHIND ALL MIRRORS MAKES ART ALIVE
ALL SPACES BETWEEN. UNDERNEATH. ABOVE. INSIDE

INSIGHT
SPACEFCTION

FAIRYTALE IS UTOPIA
ATOPIA IS PINK
THROUGH THE GLASSES OF LOVE
I SEE CLEAR CRYSTALS





IRRATIONALITY AND INTUITION
SHAPE THE BASIC LAYERS OF OUR FANTASIES AND DREAMS

POLYMICROWORLD: PAINTING ILLUSTRATIONS. FOR ME IT´S A FORM OF JOGA,
FEELING AGELESS AND SOMETIMES IT´S A BOOSTER FOR PRODUCING MUSIC.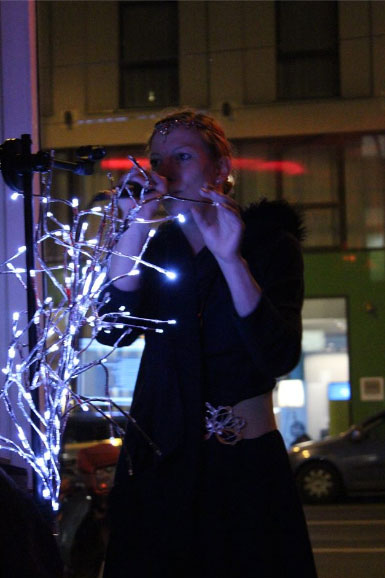 photo NIKOLAI TOMAS



`THE GARDEN`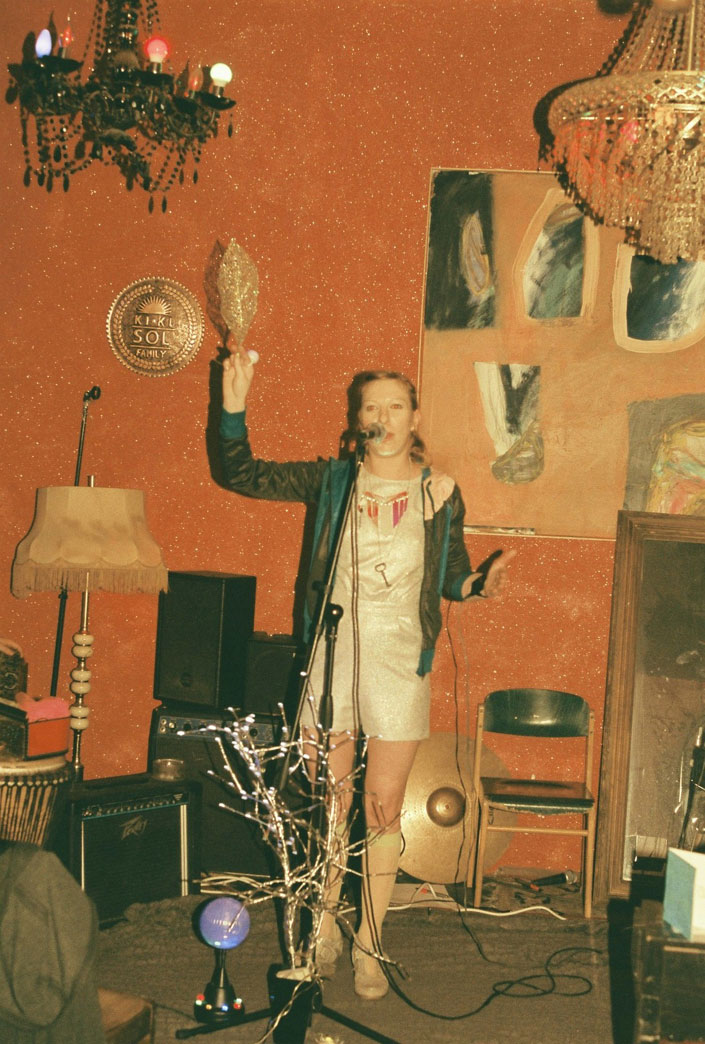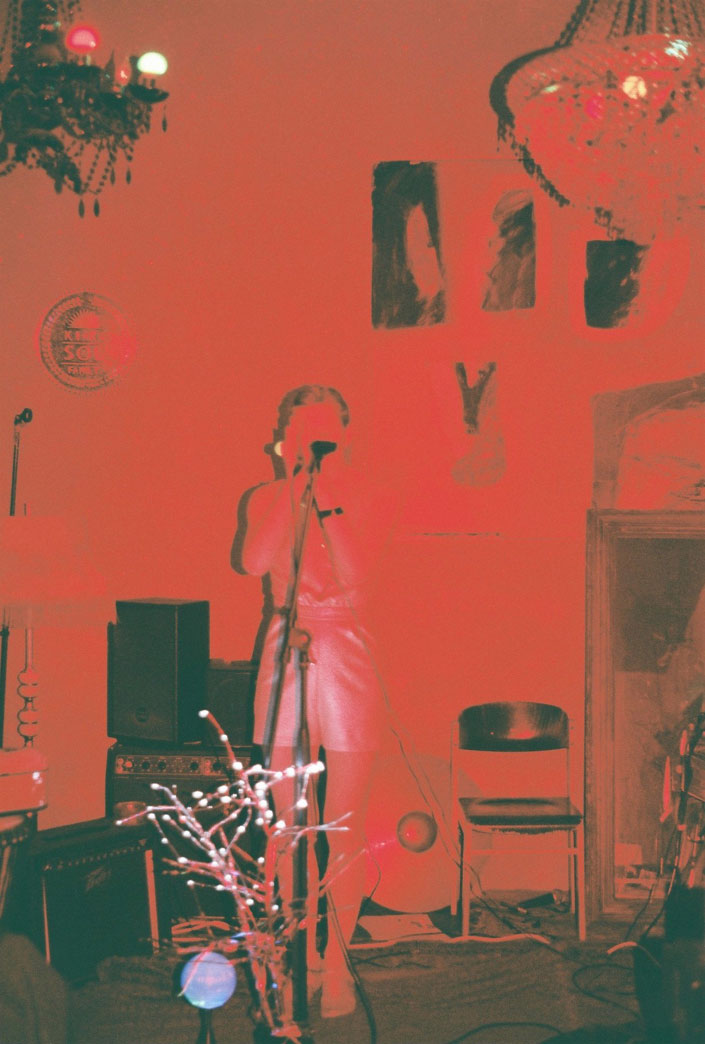 WE LOVE ANALOG
PHOTOS IVAYLO ZLATKOV



NEO MEDIA + MICRO




WE ARE LALA
WE ARE LOVE
WE ARE YOU AND ME
WE ARE CREATORS
WE ARE
WE LIVE IN BERLIN. PLANET EARTH

WE LOVE WHAT WE DO
____________________________________________________
03

POLY #03 `The Garden`
A POLYMEDIAWORLD PRODUCTION





3PEOPLE.1NIGHT.1PLACE IN SPACE
DARIUS GALL (KEYS. RECORDING...) MATEUSZ STASIAK (BASS) + ME (VOC)





Teaser for my upcoming
`THE GARDEN`
21/12/2014
Limited + exclusive Edition
A POLYMEDIAWORLD PRODUCTION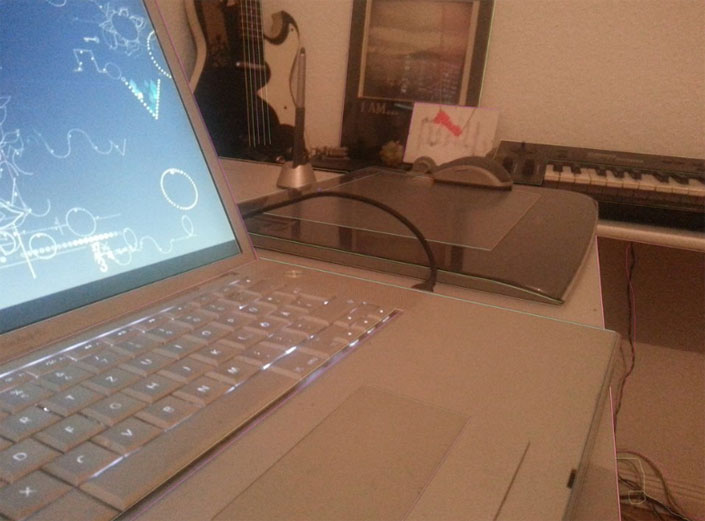 DEAR PASSENGERS!

WELCOME ON BOARD.
WE ARE LEAVING THE MOON NOW.
FASTEN YOUR SEAT BELTS - WE FLY WITH LIGHT VELOCITY.
NEXT STOP: PLANET POLY

◡ ◢ ◣ ◤ ◥ ◦ ◧ ◨ ◩ ◯ ◰




02

POLY #02 `The Stand Up Song`
A POLYMEDIAWORLD PRODUCTION



01

POLY #01 RMX `The Stand Up Song` Darius Gall
A POLYMEDIAWORLD PRODUCTION





- ❆❉☮ ☯☂♪♬★♝✩ -




LALA IS LALA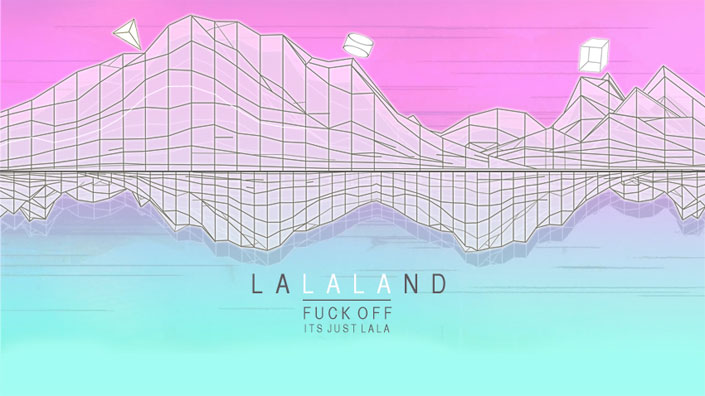 LOVE WHAT YOU DO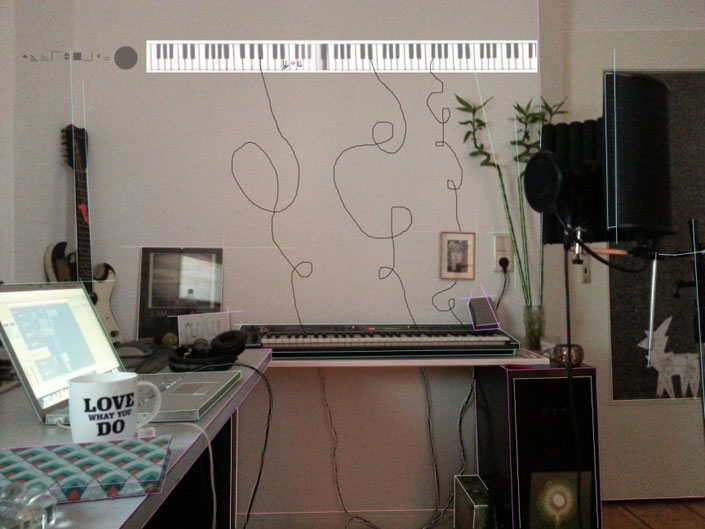 `MORGENSTUND HAT GOLD IM MUND`
DARIO TOOK THIS PHOTO WHILE WE STAYED AT A WEIRD HOTEL ;) - SOMEWHERE IN GERMANY.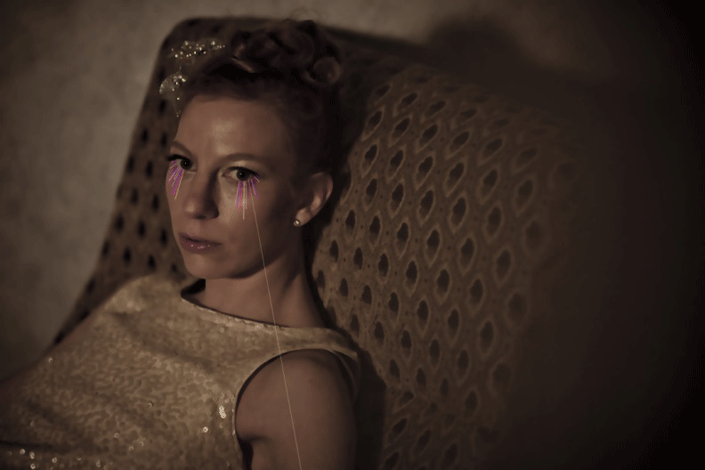 photo Dario Lehner MAKE UP ANNA-GAZELLA



FLY *____________________88o_____o8888888
_______________________o888o___o888888888
_______o888ooo________o8888o_88888888888
__ooo8888888888888___8888888888888888888
___*888 + 888888888o_88888 8888888888
___o8888888888888__888888 88888888888
__o8888888888888__88888 8888888888
___88888888888*__88888 8888888888*
______*88888*___8888 88888888*
_______888888__8888 88888888*
______o8888888888888888888*
____o88888888888888888888888888888888888888oo
___888888888888888888 888888888888888888o
_o888888888888888888888888888888888888888888888*
8888888888888888888888888888888888888888**
*88888888888888888888888888888**
_*88888888888*_8888
__8888888888*___*888
__8888888888_____8888o
__*888888888o_____8888o
___88888888888_____*888o
___*888888888888o___*888o
____*8888888888888o___*88o
_____*88888888888888____888
_______8888888888888o____*88 P WHAT I SEE IN YOUR EYES
________888888888888______*8o O IS A PART OF ME
_________8888888888*_______*88 L
_________*8888888888oo______*8 Y WHAT I SEE ARE THESE GREEN EYES
__________*888888888888o M AND A PART OF ME
___________*8888888888888o U IS MISSING THE FAIRIES, MISSING THE TREES
____________*88888888888888o S MISSING ALL THE DREAMS
______________88888888___888o I
_______________8888888_o8888 C WHAT I READ IN THESE LINES
_______________*888888888* W IS THAT WE HAVE TO WALK A MILLION MILES
_________________888888* O NOT LOOKING BACK
__________________8888888888o R JUST SEE THE INSIGHT
___________________888888__*o L AND IF YOU FEEL COLD AND EMPTY
____________________888888o D JUST BE A PART OF A TREE
_____________________888888 . BE A PART OF A FAIRYTALE
______________________888888 C BE A PART OF A FAMILY
______________________*888888 O BE A PART OF THE RAINBOW
______________________88888888o M TOMORROW WILL SHOW YOU - SLOWLY
______________________88__88888
_____________________o8___888 YOU LOST YOUR LEAVES BUT NOT YOUR DREAMS...
*_____88 +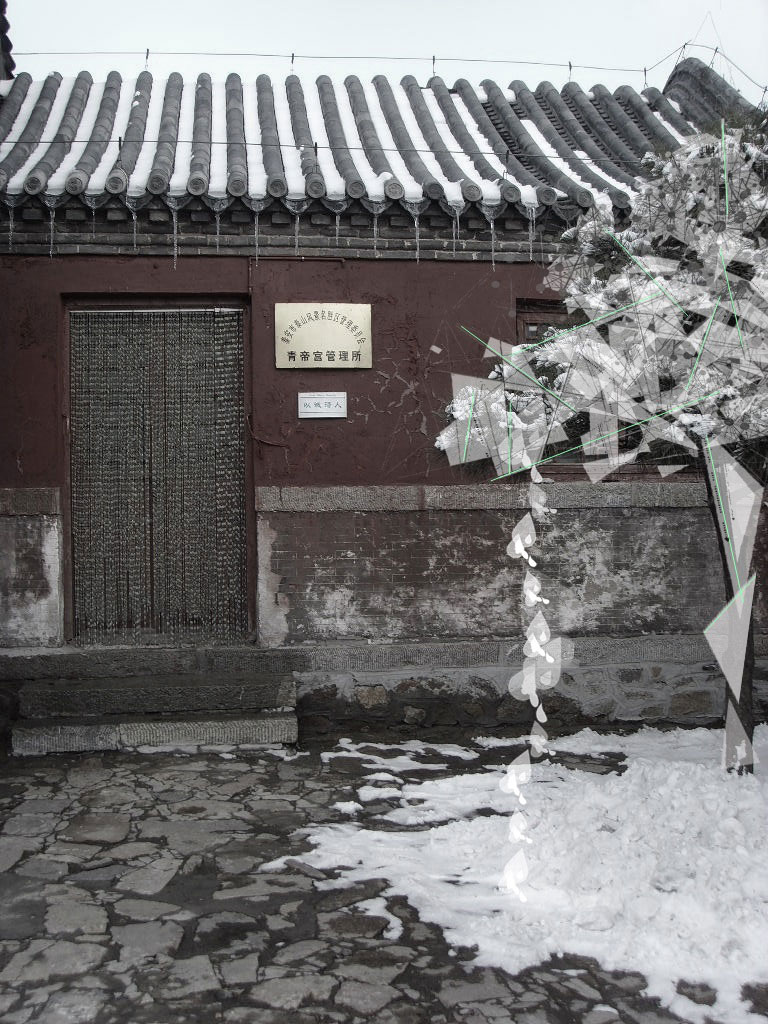 登泰山而小天下。


photo NIKOLAI TOMAS



`FANTASY AND DRAMA APPEAL TO US. THEY ARE SOCIALLY ACCEPTABLE AND MAKE YOU FEEL GOOD ABOUT YOURSELF. MOREOVER, YOU GET REWARDED FOR BEING CLEVERLY IGNORANT.`
Saurabh Sharma, Author, INDIA

HELLO

THIS IS MY PRESENTATION FOR AN INTERESTING LIVE-CROWDFUNDING EVENT CALLED `ONE SPARK`. ORIGINATED IN JACKSONVILLE, FLORIDA, IT WILL BE IN BERLIN TOO THIS YEAR.

FOR ONE DAY 50 CREATORS WILL SHOWCASE THEIR PROJECTS AND PITCH THEIR ART, INNOVATION, MUSIC, SCIENCE, TECHNOLOGY IDEAS IN FRONT OF A LIVE AUDIENCE.


THIS IS MY PRESENTATION VIDEO. I WOULD BE VERY HAPPY TO BE A PART OF `ONE SPARK BERLIN` AND GETTING THE CHANCE PITCHING LIVE AT PLATOON KUNSTHALLE.
CHECK OUT DETAILS HERE: +++++++++++++++++++++++++++



EXCITING PROCESS AT BABOUSHKA STUDIOS WITH MISTER NIKOLAI TOMAS.

+ * = O





FLY - BIRD OF PARADISE - FLY

These beautiful colours come from its Iridescence, which is caused by microstructures that interfere with the light. The average hummingbird has about 940 feathers, which is more feathers per square inch than any other known type of bird. WWW.FACEBOOK.COM/IFEAKINGLOVESCIENCE






photo THOMMY WEST


FENIN feat. POLY

YOUR HOME IS WHERE YOUR HEART IS

FOR ALL THE LIGHTS

photo PHOTO Dario Lehner

BE A PART OF THE RAINBOW

+ + + + + + + + + + + + + + + + 3

LIVE...

Check out the new dates.

NATURE - I MISS YOU
I AM LEAVING BERLIN FOR ONE OR TWO MONTHS.
THE LAST DAYS WERE ACTIVE - SOME PHOTOSHOOTS WITH A GREAT TEAM (THANK YOU) - WORKING ON SOME ARTWORKS + ILLUSTRATIONS
AND WORKING ON A FEW PROJECTS FOR EARNING MONEY. `MUSIC WAS MY FIRST LOVE` OF COURSE
- RECORDING NEW SONGS - REFRESHING OLD ONES.

ITS TIME TO TAKE A BREAK + A DEEP BREATH. THIS YEAR WAS THE YEAR WITH THE MOST EXPERIENCES ON ALL LEVELS - IT WAS THE BEST TRAINING I COULD EVER HAVE. I`M LOOKING FORWARD >> THE FUTURE - 2012 ------>


DONT STOP TO
GROW
SEE
BE
LOVE


LOVE IS...
A CURIOUS THING. SOMETIMES SUNSHINE - SOMETIMES RAIN. THIS IS A TRACK I DID SOMEDAY WITH MY GOOD OLD FRIEND BRYANT GOODMAN. WE HAD A LOT OF GREAT MUSIC-SESSIONS AT MY HOME - ALWAYS DRINKING CUPS OF TEA. IN OUR MINDS WE HAD ALWAYS A LOT OF QUESTIONS AND THE ANSWER WAS AND IS MUSIC.



WE ARE
ANOTHER TRACK FROM THE POLY-POTPOURRI. IT´S A `HELLO WORLD-GOOD MORNING-WAKE UP-SONG`. IT`S JUST AN INSTRUMENTAL - ENOUGH SPACE FOR YOUR DREAMS. WAKE UP + DREAM ON MY FRIEND.


INPUT = OUTPUT
I LOVE IT TO PLAY WITH ALL THE ELEMENTS...
SOMETIMES THE ELEMENTS ARE PLAYING WITH ME;)
THIS IS A REALLY EXCITING PROCESS BECAUSE A LOT OF IS HAPPENING INSIDE - SUBCONSCIOUSLY -
AND IN A SENSIBLE WAY ALL THE ELEMENTS ARE CONNECTING TO A DESIGN, A STORY, ATMOSPHERE, EMOTION.

THANK YOU COLOURS - YOU ARE YOGA...

YOU ARE SMILE
I DONT KNOW HOW OLD THIS TRACK IS. I FOUND IT ON A YESTERDAY ON MY EXTERNAL HARD DRIVE IN MY POLY-POTPOURRI OF TRACKS AND I WAS SURPRISED WHILE I WAS LISTENING... ANYWAY - HERE IT IS. ITS TOTALLY EXPERIMENTAL AND A BIT WIRED STUFF. ITS MORE A POEM THAN A TRACK. IT TAKES ME TO THE OCEAN. YOU WANNA SWIM WITH ME TO THE MIDST OF THE FAIRYTALE?


THANK YOU FOR THE GREAT FEEDBACK TO POLYMUSICWORLD.
THESE WORLDS ARE UNFREEZING WORLDS + THERE ARE MANY BLOSSOMS UNDERNEATH.

WELCOME FRIENDS + DREAMERS

THERE IS A WORLD BEHIND ALL MIRRORS
FOR ALL THE LIGHTS. FOR ALL THE REAL SMILE
FOR ALL THE SECRET HEARTS
SPACEFICTION FAIRYTALE

THESE WORLDS ARE IN PROGRESS

POLY IN PROCESS
BE A PART OF THE PROCESS
COPYRIGHT POLYMEDIAWORLD 2000X
,
NEXT SHOW
♪ MUSIC

★

MEDIA o MICRO
SELECTION PAST SHOWS


♪

ZEISS PLANETARIUM, B

ERLIN

♪

LIDO, B

ERLIN/w SHIVA

♪

BIRGIT&BIER, BERLIN

♪

BRUNNEN70, BERLIN

♪

SOLAR SKY BAR, BERLIN

♪

MADAME CLAUDE,

BERLIN
NMVA, GRIESSMÜHLE, BERLIN
ACTIVA - INTERNATIONAL SOUND VIDEO-ART, GALERIA TEXU, OVIEDO - ASPURIAS

★♪

KING KONG KLUB, ELECTRONIC PERFORMERS, NEUVERTONUNG, BERLIN

♪

UFERHALLEN, FINISSAGE NACHSCHLAG, UDK + KH WEISSENSEE, BERLIN
STIMULTANIA, STRASSBURG
KULTURCENTER, WARSAW
CENFESTIVAL NOVALIS, PAG
CONSERVATOIRE ROYAL, MADRID
VILLA SCHMIDT, KEHL
MASTER CLASS – SPATIALISATION HOCHSCHULE FÜR MUSIK – IMWI – CENTRE CULTUREL FRANCO-ALLEMAND

♪

FRIENDLY SOCIETY, BERLIN

♪

BAR 25, ZIRKUS, CLOSING PARTY, BERLIN

♪

PONY BAR, HAMBURG

♪

EXIL, CHEMNITZ

♪

SOUPANOVA, BERLIN

♪

KDR, BERLIN

♪

ROXY, ULM/wPOEMS FOR LAILA

♪

CLUB ZENTRAL, STUTTGART/wPOEMS FOR LAILA

♪

INTERSOUP, BERLIN

♪

SPACEWAYS FESTIVAL, WAGGONS, STUTTGART/wMOTOR CITY DRUM ENSEMBLE

♪

WAGENHALLEN, STUTTGART/wDUNDU

♪

RATIONALTHEATER, MÜNCHEN

♪

KULTURNACHT, GALAO, STUTTGART

♪

KEN FM, BERLIN

♪

SOUPANOVA, BERLIN

♪

ZWÖLFZEHN 1210, STUTTGART

♪

WAGGONS, STUTTGART/wPAULS ARTISTS

♪

FETE DE LA MUSIQUE, BERLIN
BEREZNITZKY GALLERY FOR CONTEMPORARY ART

♪

CLIMAX, STUTTGART/wPAULS ARTISTS

♪

CHATEAU KNARZ, ULM/wPAULS ARTISTS

♪

SILENT FRIDAY, UHU-BAR, STUTTGART

♪

INTERSOUP, BERLIN

♪

NOCHBESSERLEBEN, LEIPZIG

♪

ROSENAU, STUTTGART/wIN BLAU, ROMAN WREDEN

♪★

POP-OPEN, STUTTGART

♪

JAZZ KISTE, STUTTGART

♪

MUSIC AWARD REGION STUTTGART, JH SÜD, SINDELFINGEN
>>