ITS ALL ABOUT PROCESSES.
THE THEME OF PROGRESSION, ELEMENTS ARE LINKED TO ONE UNITY.
LIKE A SET PHRASE WHICH POLY DOES NOT KNOW TOO, AS A NEEDFUL IGNORANCE FOR MAKING MUSIC AND ART. PHOTO BY WOLFGANG FRANK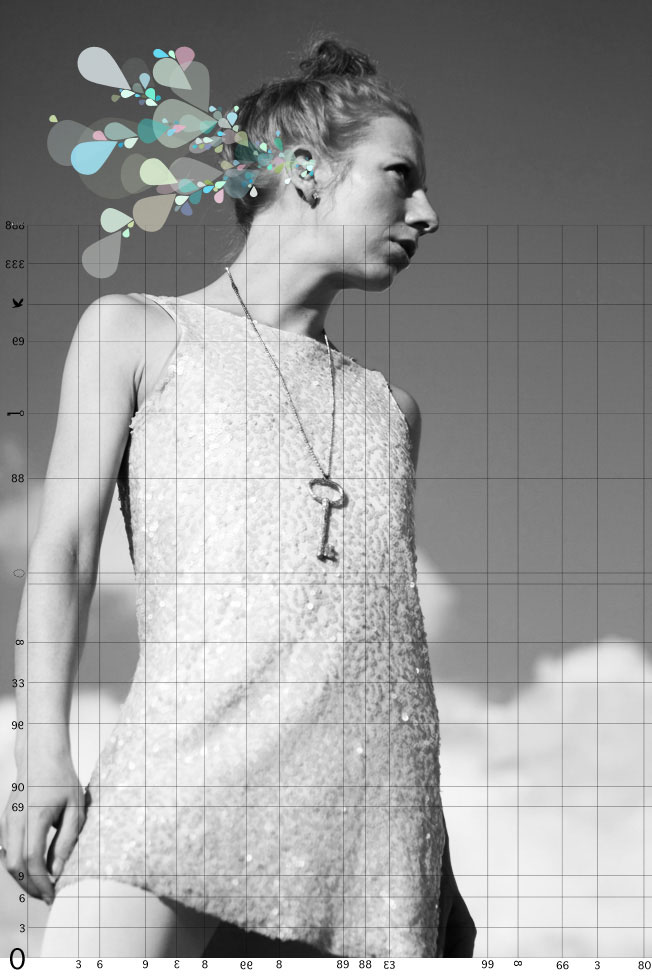 METAMOrPHose BY THE USE OF A SHINY RED LINE. LOVE.
COMBINATIONS, METAPHERS, COMPOSITIONS, SPACES, FUSIONS, IMAGES.
WE ARE POLY. YOU AND ME.
AND WE ARE ALL A PROJECTION SCREEN.

POLY IS GROWING ATOP THE DIAGRAM.

SIGNS ARE PLAYING A MAJOR ROLE - IN THE SAME WAy
LIKE THE SPECTRUM OF EMOTIONS. IT CAN BE A SPECIAL
COLOURED TONE OR A SEQUENCE OF A MOVIE, AN ENCOUNTER, MEMORIES, MOMENTS.
THE KEY IS THE MAKING OF. THE TRANSFORMATION IN MUSIC, POEMS, ILLUSTRATION AND MEDIA ARTWORK.

polys songS are BETWEEN A FANCIFUL DREAMINESS and POINTEDLY STATEMENTS OF A GOOD WATCHER OF HUMAN WAYS.
POLY HEARS THE SEVERAL TRACKS IN HER HEAD,
HER HEART, HER SOUL. AT SOME DAYS THE COMPLETE SONG.

IMPATIENCE. BIG AND UNIVERSAL LOVE TO EXACTLY THIS MOMENTS. SHE IS WRITING SONGS FOR ALL BROKEN HEARTS WHICH ARE WORRIED: LOVE VERSUS FEAR.

POLY IS DIRECTING. THE SCRIPT IS SELF-WRITING. TIME AND REAL SPACE ARE FADING AWAY.
ITīS LIKE YOGA, FLOW, MEDITATION, FLYING.

POLY IS SITTING IN HER SPACESHIP WHICH IS FLYING THROUGH UTOPIA:
SPACEFICTION FAIRYTALE